Good Evening, Renew Life RX *Lifers!

I am very excited about tonight's blog post and Super Human Radio podcast - As always, our clinic founder, Adam Lamb, connects with the Super Human Radio host, Carl Lanore.

Before we get to the podcast, I want to begin with a very special announcement: We have recently been blessed with the arrival of another incredibly talented source of wisdom - please join me in welcoming to the Renew Life RX team, Ronnie "Milo" (Scroll all the way down page for full bio on Ronnie Milo).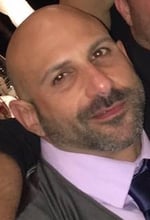 Milo, is an incredibly talented hormone optimization therapy specialist and is a pioneer in the realm of peptides. Milo, is so incredibly versed in the study of peptide therapy, that we refer to him as "The Peptide Guide".

Considering tonight's podcast is mainly focused on the powerful peptide known as Tesamorelin, we thought it would be be the perfect time to introduce Milo, to our clients.

What's more, is after listening to the podcast (or before), you will likely feel compelled to see if you qualify for peptides, including Tesamorelin - in that case, you'd be very smart to click the following link, which will give you the rare opportunity to connect with Milo, One-On-One:



As for the podcast, let's get to it. If you've heard about the power of peptides and how they've been helping everyday people experience rapid recovery, enhanced body composition, and other incredible outcomes, tonight's podcast will dive deeply into the reasons these peptides are are and will remain trending in the world of optimized health and fitness, for many years to come!

Click here to listen to the latest Super Human Radio podcast, right now!

Keep Going!

James Villepigue CSCS

*LIFER = the person who recognizes that true greatness is developed through discipline, will-power and commitment to live their very best life. Lifers are people who have decided to take on the mission of becoming their very best… They have pledged to dedicate themselves to the highest standards of performing great and developing the whole body, inside and out.

Ronnie "Milo" Biography:


Ronnie Milo, is an Integrative and Functional medicine professional, specializing in hormone optimization and peptide therapies. With 20-years of clinical and hands-on experience, Ronnie, spends most of his time taking exceptional care of his clients. He is a current member of the International Peptide Society.

Ronnie, is also a seasoned former competitive bodybuilder and is considered a master of weight training and lifestyle nutrition. A lifetime athlete, bodybuilder, and "prep" coach, this former NPC show promoter spent a decade dedicating his time to a variety of capacities in the dietary and sports nutrition supplement manufacturing industry, as well.

Ronnie's day-to-day work is spent caring for patients undergoing hormone optimization therapy. His long list of clients includes high-level executives, everyday "Janes and Joes", and both amateur and professional athletes from Major League Baseball and The National Football League. Ronnie, was also the official Strength & Conditioning Coach for the nationally renowned St. Thomas Aquinas High School Baseball program.

A former professional fireman, Ronnie Milo, was the Peer Fitness Trainer for the Orange County Fire and Rescue Squad, where he was responsible for new recruit training, CPAT (Candidate Physical Ability Test) with a specialization in preparing recruits physically and mentally for their physical entrance exams.